FREE SHIPPING & EXCHANGES



This lace-up boot is the perfect combination of rugged and classy. The Havana features full-grain leather, Goodyear welt construction, and cushioned insoles for unbelievable comfort. Step into the new year with ease and style.
---
WHAT OUR CUSTOMERS ARE SAYING

Over 10,000 customers have experienced a new level of comfort, style and connectivity.
Easy and dependable ordering process, beautiful craftsmanship, perfect fit, immediately comfortable, and well-priced... all from a company with an ethically sustainable business plan... what's not to like? I couldn't be happier with my Lucas!
- John S.
---
Just got these yesterday and I can't begin to tell you how pleased I am. I wear custom orthopedic shoes but wanted something to wear when I dress up... looked for years, found nothing until now. Thank you Adelante, and Selvin, my skilled craftsman. Getting ready to pick out my next pair!
- James B.
---
Unbelievable service from Adelante throughout the process. The shoes are incredibly comfortable out of the box and have just gotten more comfortable through two months of almost daily wear. Looking forward to getting another pair soon!
- Michael S.
The Made-to-Order Process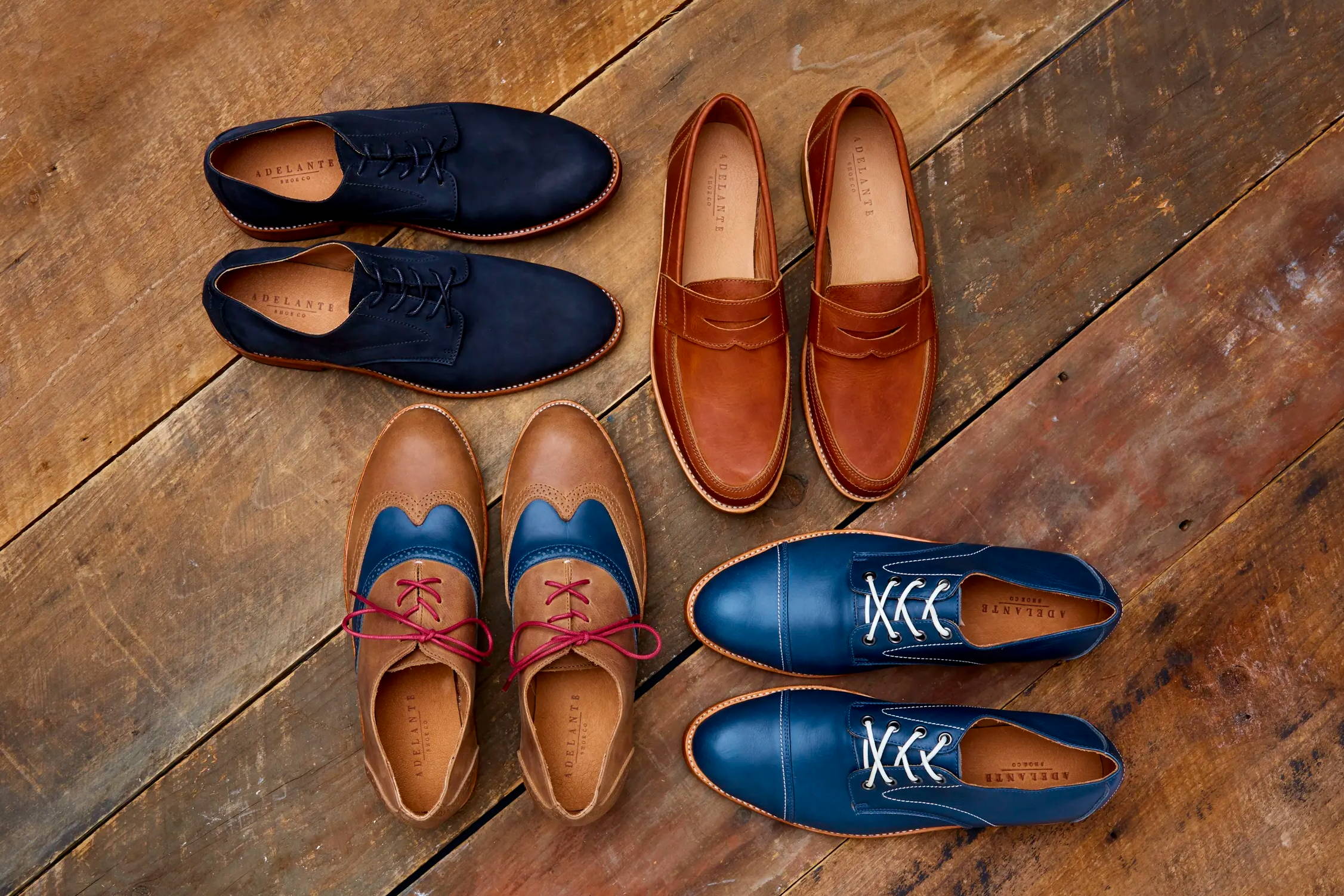 Modern, classic, and versatile -- Adelante offers a range of personalization options to design the best fit and style just for you.
Your shoes will be handmade by an expert Guatemalan artisan, who will send you updates as he meticulously crafts your shoes.
---